Home
sample essay outlinesSkip to main contentSkip to toolbar
About WordPress
Maverick Events
61 WordPress Update, 3 Plugin Updates, 2 Theme Updates
21,01421,014 comments awaiting moderation
New
View Page
Gallery
Howdy, MaverickEvents
Log Out
Help Screen Options WordPress 5.1.1 is available! Please update now.
Edit Page Add New
Enter title here
Home
Permalink: http://maverickdnaevents.com/
Add MediaAdd GalleryVisualText
sample essay outlines writemyessayrapid.com
Word count: 0
Last edited by Jov on April 1, 2014 at 9:23 am
Toggle panel: Publish
Preview Changes
Status: Published Edit Edit status
Visibility: Public Edit Edit visibility
Revisions: 3 Browse Browse revisions
Published on: Jan 30, 2013 @ 11:40 Edit Edit date and time
Move to Trash
Toggle panel: Page Attributes
Parent
Order
0
Need help? Use the Help tab above the screen title.
Toggle panel: Featured Image
Set featured image
Set NextGEN featured image
Toggle panel: Page Builder
Header AreaAdd ElementSelect an element
Revolution Slider
–
+
1/1ad
Action Box AreaAdd ElementSelect an element
Action Box
–
+
1/1ad
Content Main AreaAdd ElementSelect an element
Text Box
–
+
1/1ad
Text Box
–
+
1/3ad
Text Box
–
+
1/3ad
Text Box
–
+
1/3ad
Text Box
–
+
1/1ad
Text Box
–
+
1/4ad
Text Box
–
+
1/4ad
Text Box
–
+
1/4ad
Text Box
–
+
1/4ad
Content Grey AreaAdd ElementSelect an element
Text Box
–
+
1/1ad
Content Bottom AreaAdd ElementSelect an element
Toggle panel: Page Options
Show Page Title ??
Yes
No
Alternative Page Title?
Page Subtitle?
Hide page subheader??
No
Page Layout Options?
Default – Set from theme options
Select sidebar?
Default – Set from theme options
Page Builder Layout?
Page builder bellow main content and sidebar
Toggle panel: Revisions
Toggle panel: Discussion
Allow comments.
Allow trackbacks and pingbacks on this page.
Toggle panel: Comments
Add comment
No comments yet.
Thank you for creating with WordPress. Get Version 5.1.1
writemyessayrapid.com
Maverick-Style Transformational Events for You,
Your Business or Your Favorite Cause
Maverick Events is a feisty little part of the Maverick EcoVerse; committed to its mission to change the way business (and events) are played. We create events that are more fun, more profitable and more impactful! We know that you MAY not have known we existed until now. (Boo!)
It's okay. It's probably because we've been pretty darn busy putting together events for our family of Maverick ventures.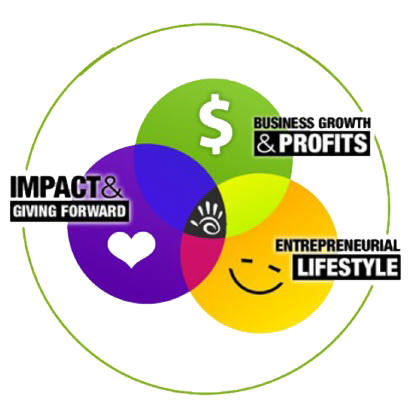 Oh you know ...the usual stuff, like sourcing soviet-era props for Russian spy parties, Mayan Shamans for private ceremonies, fire troupes, green fairies, MiG jets, etc. Or just culling together revolving stages, custom built ice luges, real-time, international translation streaming or same-day studio-quality film montages.

Now our little team is all growns up and we may be able to help you!
Here's the catch... we don't just work with anyone...
You've got to have some of that Maverick DNA in your veins! More precisely, that means no business (or events) as usual. If you want to deliver the same boring, lifeless business events anybody can put on count us out.
BUT if you're looking for a way to truly create a unique experience that adds to your bottom line, delivers a big WOW and creates some good - were listening.
Regardless if its an intimate mixer or a full-blown industry event for 500+, we've got your back. Using our proprietary Astonishment Architecture matrix we'll work with you to create an exceptional experience for you and your audience before, during and even after the event.
Everything adds up to delighting your attendees, maximizing your profits and adding in authentic ways to create an impact.
The head mischief makers for Maverick Events are Sophia Umanski, a 10-year veteran of the events industry and serial entrepreneur, Yanik Silver, who still claims to have invented the apostrophe.
Interested in adding some Maverick DNA to YOUR next event?
Let us know what you've got in mind...